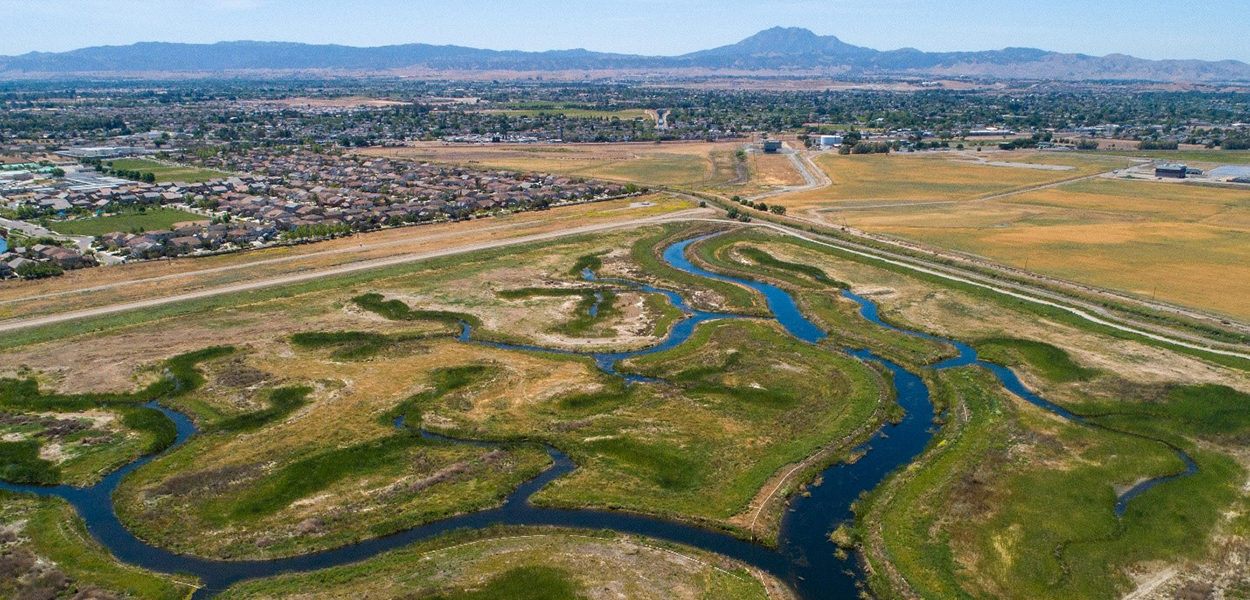 The 2022-2026 Science Action Agenda: Prioritizing Integrated Science
May 23, 2022
By Senior Environmental Scientist Rachael Klopfenstein and Environmental Program Manager Henry DeBey
"As climate change and its impacts on the Sacramento-San Joaquin Delta intensify, the greatest management challenges require a deep understanding of the interlinked processes driving the Delta, such that a full spectrum of the tradeoffs of management actions can be assessed and multi-agency solutions can be put into place. Thus, the 2022–2026 Science Action Agenda (SAA) is built upon a vision of integration." – Delta Lead Scientist Dr. Laurel Larsen
After nearly two years of a collaborative effort led by the Delta Stewardship Council's Delta Science Program, the wait is finally over. We're excited and proud to present the final 2022-2026 SAA for the Delta. The SAA plays a unique and unifying role: it brings together the Delta science community to prioritize Science Actions to help address knowledge gaps and uncertainties critical to management, over a four- to five-year timeframe.
For this SAA, we aimed to facilitate a robust, transparent, and collaborative process and provided multiple opportunities for public participation. Scientists, managers, and those with a stake in the Delta were invited to participate in two public workshops, four online surveys, and four review periods and were engaged in various collaborative venues. The collaborative process was a critical component of this SAA and built on the success of the 2017-2021 SAA, which guided over $35 million from the Council and its partners for management-relevant research.
As the team leading the development of this SAA, we have been humbled by the process and are truly grateful to the dedicated people who work and live in and around the Delta who participated — and many did! We are grateful to the…
agency scientists and managers and Delta science community representatives who took time out of their busy schedules to participate in workshops, respond to surveys, and review drafts, all to ensure that the SAA reflected community needs;
project funders who have been using and continue to use the SAA to guide funding solicitations and programmatic priorities; and
current and future principal investigators who use the SAA to shape their research and ensure its management relevance, as well as to identify collaborators.
In addition to a robust co-production process, this SAA is built upon a vision of integration. Addressing complex management needs in the Delta requires integration across social and biophysical disciplines, geographic and agency jurisdictional boundaries, and many management topics. Science Actions in this SAA are highly integrative — they underscore the complex interconnections across the system, including with the human dimension, and encourage the interweaving of different disciplines and ways of examining and tackling management challenges to achieve progress. The Science Actions also articulate the high-priority gaps in knowledge and tools that we must address to equip ourselves to adapt Delta management to the stressors of climate change, understand and address social inequities and environmental justice issues facing the Delta, and develop evidence-based ways to reduce institutional barriers to learning and effectively implementing adaptive management.
The active and rigorous process of co-producing the SAA has taught us some important lessons. First, collaboration takes time and is especially challenging to carry out during a pandemic and through remote meetings. Despite this, we were able to leverage digital tools and platforms to facilitate collaboration and generate an unprecedented level of participation. Second, taking stock of progress toward the SAA is critical. The 2017-2021 SAA Progress Summary (a new feature of this iteration of the SAA) helped to spotlight outstanding knowledge gaps and identify Science Actions that are still relevant to carry forward into the 2022-2026 SAA. Third, we acknowledge feedback we've received regarding further improvements to the co-production process and the benefit of more frequently assessing progress in Science Actions. We embrace the iterative nature of the SAA process and will continue to learn and implement process improvements.
We look forward to supporting and partnering with the Delta science community to implement this SAA over the next four to five years and using the SAA to guide fellowship opportunities (e.g., 2022 Delta Science Fellows) and research calls (stay tuned for the 2023 Proposal Solicitation Notice!). We will continue to enhance progress tracking and information sharing (e.g., through the Delta Science Tracker, also coming soon!), and leverage partnerships to address the collective priorities identified in the SAA — join us!
To learn how you can partner with us and or let us know your thoughts on the 2022-2026 SAA, visit the SAA web page and contact SAA@deltacouncil.ca.gov.
---
About the Authors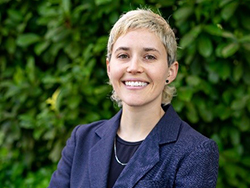 Senior Environmental Scientist Rachael Klopfenstein
Rachael Klopfenstein is a senior environmental scientist at the Delta Stewardship Council. Part of the Delta Science Program since 2018, Rachael supports the integration of social sciences into Delta science and management, organizes workshops and independent scientific peer reviews, and facilitates the update to and implementation of the Delta-wide SAA. Prior to joining the Council, she worked in invasive species management at the California Department of Fish and Wildlife. Rachael holds a Bachelor of Science in environmental science and management from the University of California, Davis, and a Master of Science in marine resource management from Oregon State University. Outside of work, Rachael stays busy playing sports, eating food, and exploring the outdoors.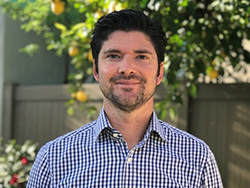 Environmental Program Manager Henry DeBey
Henry DeBey is an environmental program manager at the Delta Stewardship Council. Part of the Delta Science Program since 2020, Henry works to foster and fund collaborative science and peer review in the Delta. Previously, he was a fishery officer at the United Nations Food and Agriculture Organization, where he managed sustainable development projects in coastal communities ranging from Tunisia to Bangladesh. He holds a Bachelor of Arts in geography, environmental studies, and design from the University of California, Los Angeles, and a Master of Environmental Science from Yale University. He loves to ride bikes, play soccer, and paint.