Delta Stewardship Council Executive Team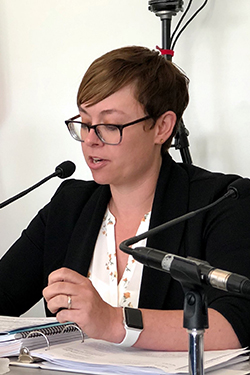 Jessica Pearson (She/Her/Hers)
Executive Officer
Jessica leads a multidisciplinary team in pursuit of the Council's mission to achieve California's coequal goals and provide the best possible unbiased scientific information to inform water and environmental decision-making in the Sacramento-San Joaquin Delta. Jessica was selected as the Council's executive officer in 2014. Prior to that role, she served the Council as policy and legislative advisor, playing a key role in launching a brand-new state agency and shaping the initial legislatively mandated Delta Plan. Jessica's career in public service began with her work as a capital fellow at the California Natural Resources Agency (CNRA); she later served the director of the Department of Water Resources as an advisor and returned to the CNRA Secretary as deputy secretary. She has a Bachelor of Arts in Communication from the University of California, San Diego and a Master of Science in Community and Regional Development from the University of California, Davis. She lives amid giant trees and behind levees in Sacramento with her husband, two children, and several chickens.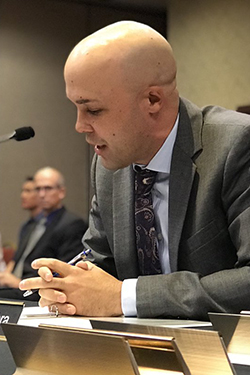 Ryan Stanbra (He/Him/His)
Chief Deputy Executive Officer
Ryan was promoted to chief deputy executive officer in March of 2021. In this position he is responsible for directing internal operations, including oversight on policy development, execution of annual priorities, day-to-day functions, and external communications to ensure the Council can carry out its mission of achieving the coequal goals. He first joined the Council in 2015 when he was appointed legislative and policy advisor to the Council by Governor Brown. In that role he served as the organization's representative before the Legislature on all policy and fiscal-related matters. Prior to his work at the Council, he held positions at the California Department of Resources, Recycling, and Recovery (Calrecycle), including senior legislative analyst, chief legislative consultant, and acting legislative director. He started his professional career as a legislative intern with Sacramento lobbying firm Shaw/Yoder (now Shaw, Yoder, Antwih, Schmelzer, and Lange). He holds a Bachelor of Arts in political science from the University of California, Davis and a Master of Arts in government from California State University, Sacramento. He resides in Sacramento with his wife and two children.
Abbott Dutton (She/Her/Hers)
Assistant Deputy Executive Officer for Communications
Abbott directs the Council's communications and public participation units. Prior to joining the Council and since 2016, she worked in communications and external affairs. Most recently, Abbott served as director of communications for the Department of Pesticide Regulation and before that as media relations manager for the Department of Toxic Substances Control. In addition to her public affairs experience and knowledge, she worked for more than two decades as a radio and television reporter at local stations and networks including CBS, KGO, KMAX, and iHeart Radio. Abbott has a Bachelor of Science degree in Tele-Communications from California State University, San Diego. She enjoys traveling overseas, golfing, gardening, and recreating on the American River Parkway.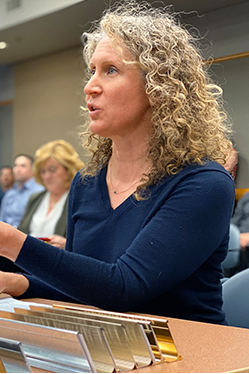 Amanda Bohl (She/Her/Hers)
Special Assistant for Planning and Science
Amanda was appointed special assistant for planning and science to the Council by Governor Brown in 2018. Prior to joining the Council in 2016, Amanda served as the economic development lead for the Sacramento-San Joaquin Delta Conservancy, program director for the American Land Conservancy's Central Valley and Foothills Program, and executive director of the Mother Lode Land Trust. She has a Bachelor of Arts in international studies from Southern Oregon University and a Master of Sciences in community development from the University of California, Davis. She lives in Sacramento with her two children and enjoys hiking, backpacking, cycling, snowshoeing, swimming, and spending as much time outside as possible.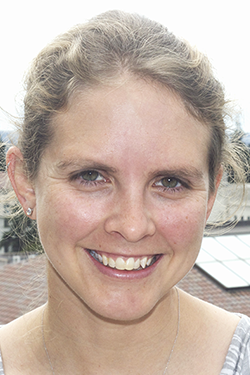 Dr. Laurel Larsen (She/Her/Hers)
Delta Lead Scientist
In addition to her work with the Council, Laurel, an interdisciplinary ecohydrologist, is an associate professor in geography and civil and environmental engineering at the University of California, Berkeley. She holds a Doctorate in civil engineering (water resources) from the University of Colorado, Boulder and both a Master of Science in earth and planetary sciences and Bachelor of Science in systems science and mathematics and environmental studies from Washington University in St. Louis. Prior to starting her role at Berkeley in 2013, she was a research hydrologist and ecologist at the United States Geological Survey in Reston, Virginia. In her free time, she enjoys outdoor adventuring, gardening, and chasing around her son and dog.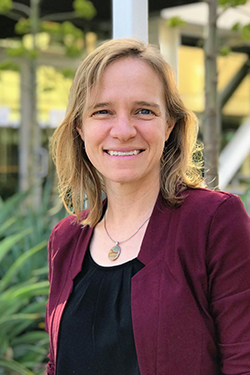 Dr. Louise Conrad (She/Her/Hers)
Deputy Executive Officer for Science
Louise works with the Delta lead scientist to oversee the ambitious mission of the Delta Science Program. Prior to serving at the Delta Stewardship Council, she was a program manager for estuarine science and synthesis at the Department of Water Resources. She worked with scientists of the Interagency Ecological Program to advance the synthesis of long-term ecological datasets of the San Francisco Estuary. She began working in the Delta as a Post-Doctoral scholar at the University of California, Davis, where she studied the interaction between invasive aquatic plants and largemouth bass. Before diving into Delta science, she served as a fisheries biologist for Pacific States Marine Fisheries Commission in California's Russian River watershed, where she helped manage a captive broodstock and reintroduction program for endangered coho salmon. She received her Doctorate in animal behavior from the University of California, Davis in 2008, where she studied the influence of the domestication of juvenile salmon in production hatcheries on individual growth and behavior.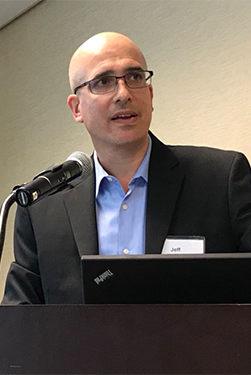 Jeff Henderson (He/Him/His)
Deputy Executive Officer for Planning & Performance
Jeff is an urban and environmental planner with 25 years of experience in the public and private sectors specializing in land use and conservation planning, flood hazard management, climate change, hazard mitigation, and the implementation of the California Environmental Quality Act (CEQA). He is passionate about collaborative planning processes that bring together legal and policy experts, scientists, stakeholders, and the public to develop best practices and policy solutions to key challenges in the Delta. Prior to joining the Council, he worked for multiple private firms as an urban and environmental planning consultant to local jurisdictions throughout California. He has a Bachelor of Arts from Whittier College and Master of Urban Planning from the University of Washington. He enjoys running and biking; spending quality time with his wife and two children; and coaching youth soccer, track, and cross country.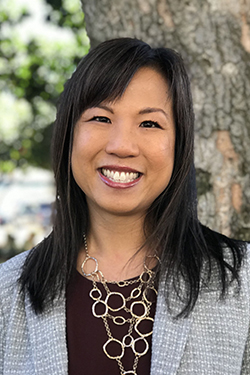 Harriet Lai Ross (She/Her/Hers)
Assistant Planning Director
Harriet is a land use and environmental planner, overseeing Delta Plan development, implementation, and policy to ensure the long-term resilience of the region. She is experienced in translating best available science into effective policy; working with a wide range of stakeholders to find common ground; and preparing, updating, and implementing large, multi-disciplinary plans at both local and state levels. She has a Master of Arts in urban planning from the University of California, Los Angeles and both a Bachelor of Science in environmental studies and a Bachelor of Arts in geography from the University of California, Santa Barbara. Harriet enjoys traveling, hiking, and watching her boys' soccer competitions.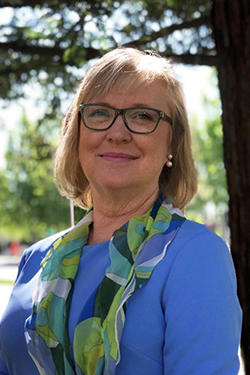 Mary Wray (She/Her/Hers)
Deputy Executive Officer for Administration
Mary supports the scientific and planning efforts of the Council. She previously served as the chief of the political reform division at the California Secretary of State, where she was responsible for directing all phases of the political reform program. She has also served as the acting administration deputy executive officer at the California Victim Compensation Board, where she oversaw restitution efforts and ensured that systems were in place to fully meet crime victim's needs. During her 30-year career, she worked as a senior administrator and consultant for state and local governments, including the Sacramento Public Library, The Sacramento Housing and Redevelopment Agency, and the City of Sacramento, as well as a consultant for nonprofits and businesses in the private sectors. She has Bachelor of Science and a Master of Business Administration.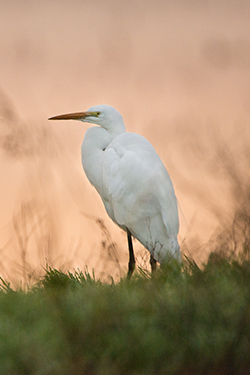 Cindy Whitlock (She/Her/Hers)
Administrative Assistant II
Cindy provides administrative support to the Delta Stewardship Council's executive and science divisions. Cindy started her State career when she joined the Council in 2012 as an office technician. She was promoted to her current position in 2016. She has been in office management positions for more than 30 years, including managing an engineering firm's administration department for 13 years. She helped to transition that company from eight to 28 people and to integrate it with a multi-national parent company based out of Ohio. Cindy is originally from Campbell, California; she has the natural gift and art of discipline, anticipation, integrity, organization, and common sense.