Delta Levees Investment Strategy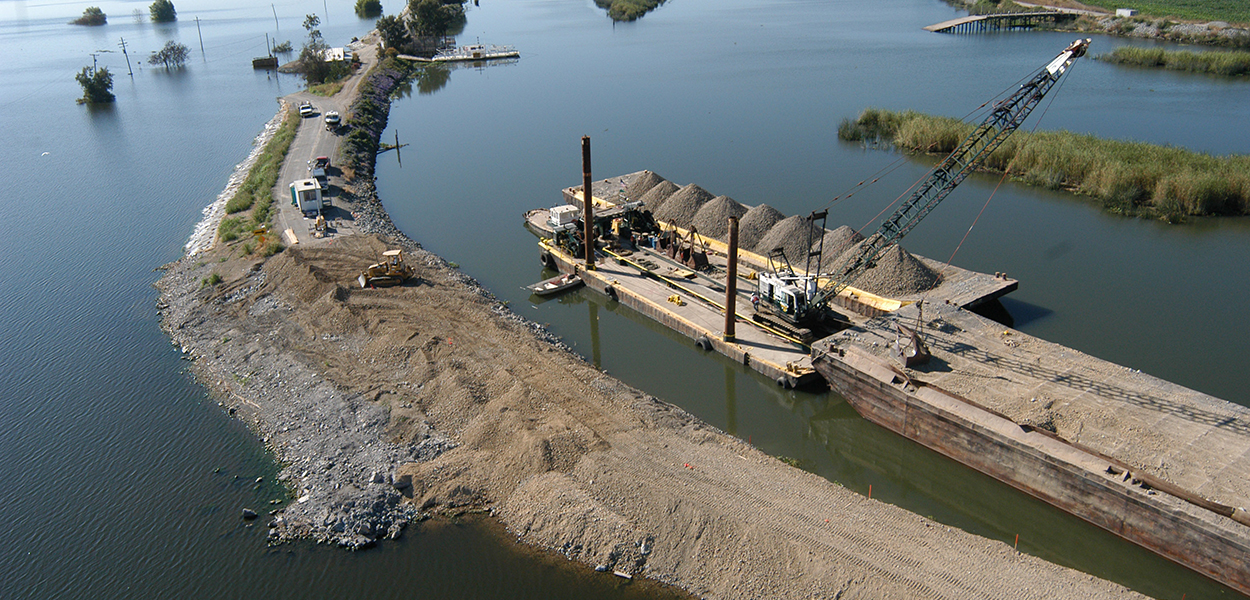 Background
The Delta Reform Act of 2009 called on the Delta Stewardship Council to lead a multi-agency effort to update priorities for state investments in the Delta levee system to reduce the likelihood and consequences of levee failures, to protect people, property, and state interests, while advancing the coequal goals of improving water supply reliability, restoring the Delta ecosystem, and protecting and enhancing the values of the Delta as an evolving place.
In response, in the spring of 2014, the Council launched the Delta Levees Investment Strategy (DLIS) that combined risk analysis, economics, engineering, and decision-making techniques to identify funding priorities and assembled a comprehensive investment strategy for the Delta levees.
Development
The DLIS was developed in collaboration with state agencies, local reclamation districts, Delta landowners and businesses, and other stakeholders. It is based on the best available data, and lessons learned from other State and local programs and planning efforts.
Amendment
Between 2014 and 2018, the DLIS was discussed at 40 meetings with technical experts, 27 Council meetings, and 4 public workshops. In April 2018, the DLIS was included in Delta Plan amendments that were adopted by the Council. In 2019, the Council initiated a rulemaking process to adopt the DLIS and the Delta Plan amendments into regulation. The Council held a public comment period from July 5, 2019 to August 19, 2019 and convened a public hearing during the Council's public meeting on August 22, 2019.
Also, in 2019, the California Department of Water Resources published new Light Detection and Ranging (or LiDAR) elevation imaging of the Delta and Suisun Marsh for 2017. The LiDAR imaging provided updated information about the height of levees and island floors. To allow for more time to evaluate the LiDAR information to determine whether the priorities identified in the DLIS, the 2018 Delta Plan amendments, and the proposed regulation needed to be modified because of changed levee or island conditions, the Council issued a Notice of Decision Not to Proceed with the proposed regulation on March 26, 2020. The Council also amended the Delta Plan to restore the version of Delta Plan Policy RR P1 adopted in 2013.
Beginning in April, 2020, the Council worked to update the risk assessment with new levee geometry and hydraulic data. The initial results were presented to the Council at its May 2021 meeting. Additional refinements were made to the prioritization to account for socially vulnerable populations. The adjusted results were brought to the Council at its August 2021 meeting. The Council adopted Resolution 2021-2 (Resolution) which adopted revisions to the policy set forth in Section 5012, approved the addendum to the Environmental Impact Report for the Delta Plan Amendments, and directed the initiation of this rulemaking process to amend Section 5012 and Section 5001.
The Council is currently working to reinitiate the rulemaking process.
Project documents and public comments regarding the DLIS are available upon request via archives@deltacouncil.ca.gov.