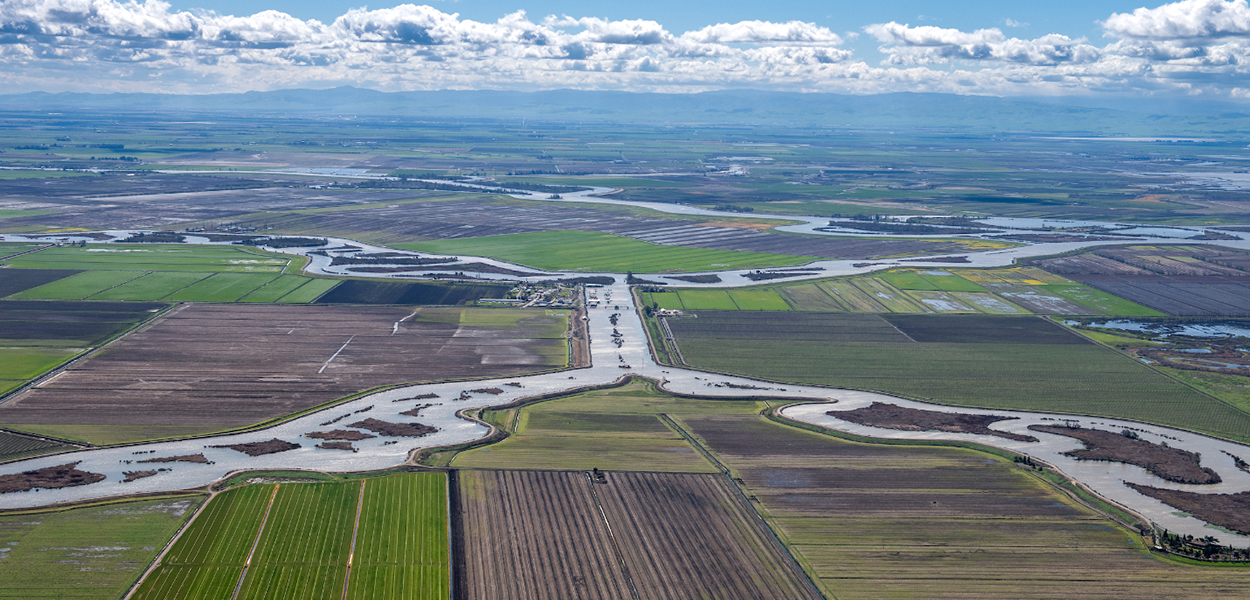 Reducing Reliance on the Delta and Improving Regional Self-Reliance: Two Sides of the Same Coin
February 5, 2020
By Susan Tatayon
As Chair of the Delta Stewardship Council, I am often asked about California's policy of reducing reliance on the Sacramento-San Joaquin Delta through improved regional self-reliance.
The Delta Reform Act of 2009 established that it is state policy to "reduce reliance" on the Delta in meeting the state's future water supply needs by investing in improved water use efficiency, water recycling, advanced water technologies, and other regional water supply projects. In other words, establishing a portfolio of water supply options [Water Code section 85021].
One of the top priorities outlined in the Newsom Administration's recently released draft Water Resilience Portfolio is reducing reliance on any one water source and diversifying supplies – key strategies for making our water supply systems more flexible, adaptable, and resilient to the impacts of climate change.
Specifically, the draft portfolio calls for suppliers that receive water from Delta-based projects to demonstrate how they are reducing reliance on exports from the Delta. This action is a pivotal opportunity for the Council, the Department of Water Resources, and other water suppliers to create a monitoring and reporting framework that clearly shows the magnitude of gains from advancing regional self-reliance and reducing reliance on the Delta. Such a framework can also show us opportunities to collaborate within and across regions to improve the state's water resilience.
This action also helps provide information for analyses called for in the Delta Plan's policy WR P1, which requires newly proposed water supply programs, plans, or projects in the Delta that qualify as a "covered action" under the Council's regulatory authority to carry out a three-part analysis where, to demonstrate consistency with WR P1, at least one of the answers to the following questions is "no":
Have one or more water suppliers that would receive water from the proposed project failed to adequately contribute to reduced reliance on the Delta and improve regional self-reliance?
Has this failure significantly caused the need for the export, transfer, or use?
Will the export, transfer, or use have a significant adverse environmental impact in the Delta?
In addition to WR P1, Chapter 3 of the Delta Plan includes a suite of comprehensive, science-based strategies, recommendations, and associated performance measures that support reduced reliance through regional sustainability. The Delta Plan's online performance measure dashboard is an especially useful tool for comparing water management plans against targets like reduced urban water use, recycled water use projections, and quantified water use efficiency.
It's important to recognize and applaud the many meaningful projects already underway to advance regional self-reliance and decrease dependence on the Delta, particularly in the southern part of the state. The Council had the opportunity to see and learn about some of these projects last fall when we traveled to Orange County for our September Council meeting. During the meeting the Council learned about the breadth of collaborative activities taking place in Southern California, including inter-basin groundwater management, recycled wastewater programs that make use of managed wetlands for groundwater recharge, and green infrastructure projects that improve stormwater capture.
In the decade since reduced reliance on the Delta was declared state policy, much has been done to make headway on regional self-reliance, especially after more than seven years of drought. These efforts should be commended, documented, and replicated throughout the state. It's time to recognize that reduced reliance on the Delta demands collective action today to ensure a resilient statewide water supply for tomorrow.
---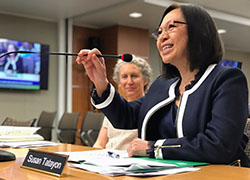 About the Author
Susan Tatayon is Chair of the Delta Stewardship Council and has more than 30 years of experience in water resources policy, planning, and management. Her monthly blog shares updates about the direction of the Council, progress toward implementing the Delta Plan, and achieving the coequal goals of water supply reliability and restoring the Delta's ecosystem.