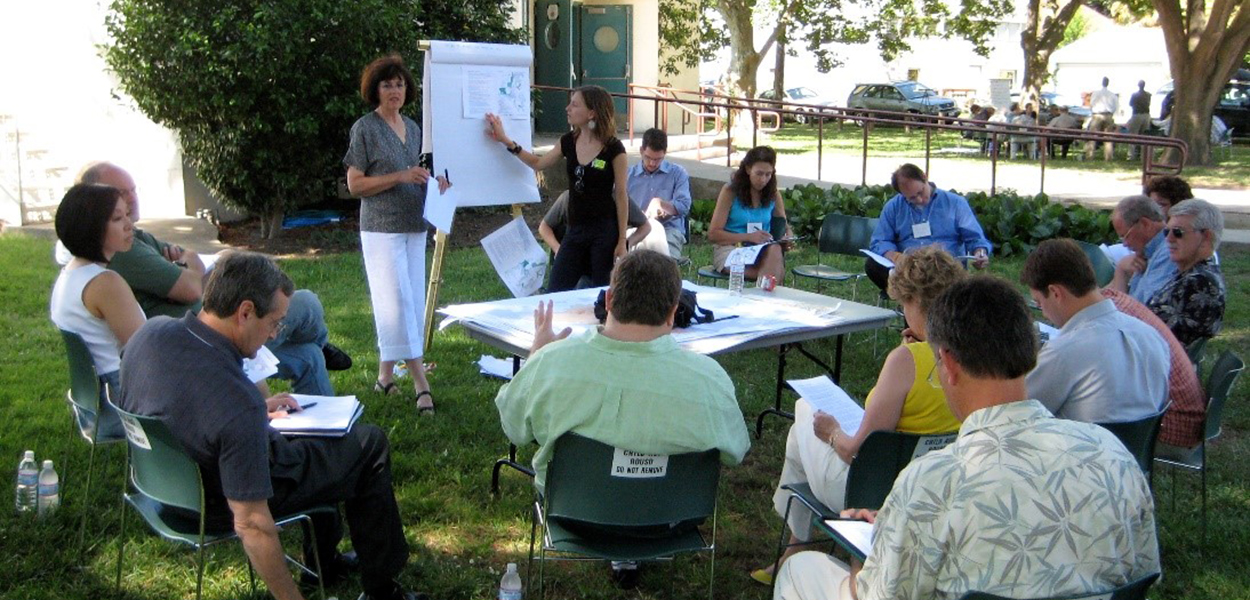 Environmental Justice Work Starts with Relationships
April 6, 2022
By Senior Environmental Planner Morgan Chow
Environmental Justice and equity have been a common thread throughout my career in environmental management. Before I joined the Delta Stewardship Council as a Senior Environmental Planner, I worked as an analyst at the San Francisco Bay Conservation and Development Commission, where I had the opportunity to participate in the formation of the agency's first EJ policy. While at BCDC, I not only learned from their EJ policy process but also from other State agencies, including the California Coastal Commission, State Lands Commission, and the State Coastal Conservancy, who were simultaneously writing EJ policies and guidelines reflecting California's recent prioritization of EJ. Little did I know at the time, but this experience equipped me well to support the Council's EJ initiative.
The most important lesson I took away from these State agencies' EJ processes is that to succeed in this work, we, at the Council, need a more inclusive and varied approach to community outreach. One of the main objectives of our EJ initiative is to build a network of community leaders and organizations that can inform how the Council does business more equitably. To do so, we formed an EJ Expert Group that represents a diverse set of community interests and expertise. Because we know that to adequately incorporate the concerns of communities that face EJ-related challenges every day, we need to listen to and learn from the organizations that work directly in these communities.
The Expert Group is essential to the success of this initiative, which will result in an Issue Paper summarizing EJ issues in and related to the Sacramento-San Joaquin Delta and the Council's work. The paper will recommend actions, for the Council and other entities to take, to address these issues.
The Council's EJ work has been several years in the making, beginning with the Council's 2019 Five-Year Review of the Delta Plan, which identified EJ as a key emerging issue, noting a specific need for more information and analysis to inform potential future actions. The Council recognizes that historic and current discrimination in the development and implementation of laws and regulations by the government has resulted in generations of underserved communities facing persistent poverty; poor public health; inadequate public services and infrastructure; disproportionate exposure to polluted air, water, and soil; and underrepresentation in policymaking. As a result of the Review, the Council recommended that an issue paper be prepared as well as other starting points to explore the Council's role in acknowledging and addressing EJ, including the Council's Public Participation Plan, the Social Science Task Force, and Delta Adapts – the Council's Climate Initiative. Each of these efforts identifies explicit links to EJ, including steps to address EJ concerns. This initiative will draw on resources and findings from these bodies of work, including steps to address EJ concerns.
We are excited to be able to compensate the Expert Group members for the time they will dedicate to this work through the end of 2022. We are aware that often EJ organizations are asked to participate in government processes without compensation, adding more work to their plate, sometimes without any promise of a specific outcome. The Expert Group will provide input on EJ issues facing Delta communities and how these issues relate to the Council's work. Members will inform our approach to seeking input on EJ issues, our broad public engagement strategy, and the design of public meeting presentations and potential community workshops.
The selection of the Expert Group members happened over a series of months, beginning with initial outreach to more than 60 community-based organizations and 100 tribes or indigenous groups in the spring of 2021. Experts were invited to participate in a kickoff meeting in June, which approximately 20 experts attended, representing expertise in social justice, indigenous perspectives, people experiencing homelessness, subsistence fishing, and other areas related to EJ and Delta management. During that meeting, we received constructive input from participants on the best approach to use for forming and working with the Expert Group. We wanted to make sure that the selection and formation of the group was a transparent and open process, recognizing that EJ is not a new topic in the Delta and that many EJ concerns were previously raised during the CALFED era of Delta governance and that many organizations have been engaged in EJ far longer than the Council has existed as an agency. Since June 2021, three organizations were selected to form the Expert Group and have had the opportunity to meet with Council staff monthly since November 2021.
Who are the Members of the Group?
Barbara Barrigan-Parrilla is the Executive Director of Restore the Delta, a nonprofit in Stockton that works to empower community members to have a direct impact on water management decisions in the Delta through public education and outreach.
Bob Erlenbusch is the Executive Director of the Sacramento Regional Coalition to End Homeless, a nonprofit in Sacramento that works to end homelessness in the Sacramento region through policy analysis, community education, civic engagement, and advocacy. Bob has worked as an advocate on homeless and housing issues at the local, state, and national levels for 38 years. He is an adjunct professor in the Division of Social Work at the California State University of Sacramento.
Matt Holmes is the Environmental Justice Director for Little Manila Rising, a health equity nonprofit in Stockton that works with partners to address the most urgent public health risks in South Stockton while also working to preserve the legacy of marginalized communities in Stockton.
While we are very excited about every member contributing to this group, we are aware more work needs to go into reaching the many diverse and unique communities that make up the Delta and the areas receiving Delta water. The formation of the Expert Group represents a major steppingstone toward one of our initiative's main goals of building a network of experts in EJ and will help the Council develop a clear path forward for addressing the most pressing EJ issues facing the Delta and related areas. Stay tuned for updates on the group's work!
The Council has taken on several ongoing initiatives that aim to better serve all communities including outlining strategies for equitable engagement. For more information on other EJ efforts at the Council, visit our environmental justice web page.
---
About the Author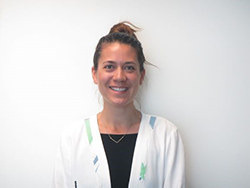 Senior Environmental Planner Morgan Chow
Morgan Chow is a Senior Environmental Planner at the Delta Stewardship Council, where she works on updating and implementing the Delta Plan. Her areas of focus include climate adaptation, community engagement, and Environmental Justice. Previously, Morgan was an analyst at the San Francisco Bay Conservation and Development Commission, where she brought shoreline projects to consistency with the Bay Plan and supported the development of new policies around environmental justice and restoration. Morgan is a graduate of the University of California, Davis, and holds a master's degree in Science in Marine Resource Management from Oregon State University.