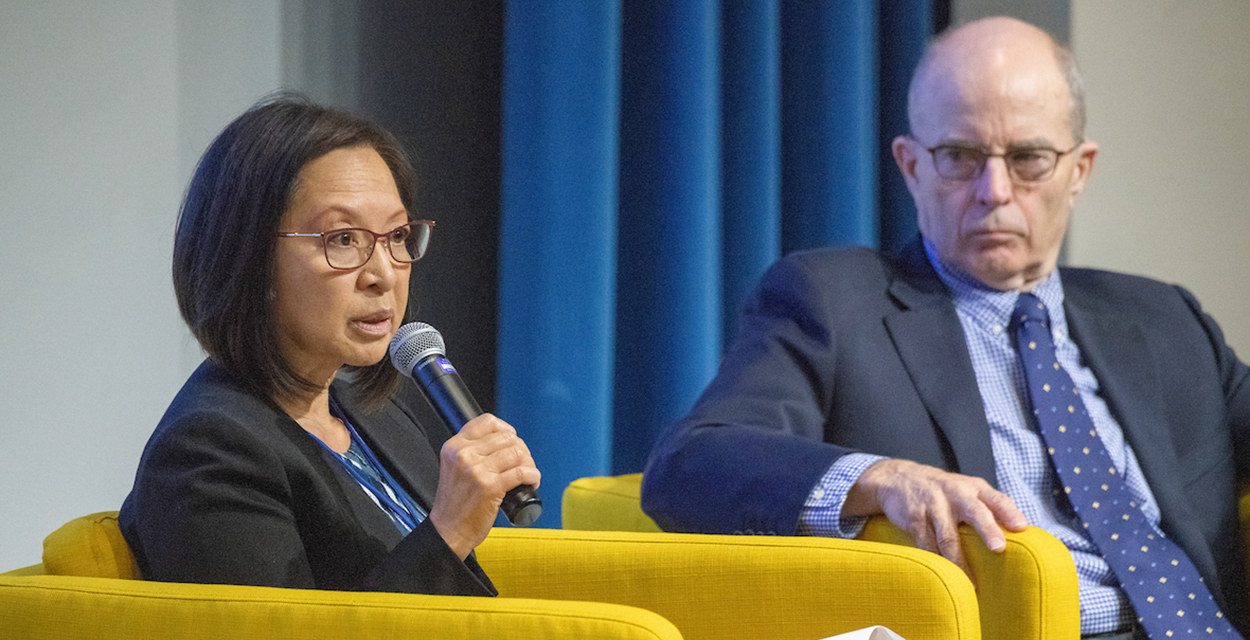 Climate Change and the Delta: Facing an Uncertain Future Together
October 28, 2019
By Susan Tatayon
On a recent trip to Florida, I visited the Kennedy Space Center, the primary launch site for NASA's spaceflight missions to the International Space Station (ISS). This iconic facility is not just a hallmark of space exploration; it exemplifies what is possible when goals are clear and the best and brightest work together to achieve those goals. At any given time aboard the ISS, crewmembers are busy maintaining the station's physical structure or conducting a wide range of science experiments, all while continuously communicating with each other and 16 different countries back on earth.
This visit inspired me to consider our own collaborative endeavors here at home, and I immediately thought of the community of folks addressing climate change in the context of the Sacramento-San Joaquin Delta and California's unique water landscape. Despite the complexity of this work, scientists, policymakers, resource managers, and others are working every day to address risks posed by climate change and to develop tools and adaptation strategies that respond to these risks.
Many of these dedicated people gathered last month for a Climate Change Vulnerability and Adaptation Summit in Sacramento to share visions, ideas, and strategies for addressing climate change. Hosted by the Department of Water Resources and sponsored by the Delta Stewardship Council and others, the summit was an opportunity for agency leaders to discuss how we can increase the connection between science and decision-making and permeate some of the institutional silos that have historically hindered progress toward our shared goals around tackling climate change.
As part of the summit, I was invited to sit on a panel to discuss policy and institutional opportunities to address climate change. During the panel, I had the opportunity to highlight the Council's efforts to assess and adapt to climate change in the Delta and discuss how we work with other agencies to implement the Delta Plan.
The State's Delta Plan was one of the first major state plans that incorporated climate change and its accompanying impacts - particularly sea level rise - into long-term planning and investments. The Delta Science Plan and accompanying 2017-2021 Science Action Agenda, developed by the Delta Science Program in collaboration with the broader Delta science community, also underscore the importance of incorporating climate change into science and policy. Further guiding the implementation of the Delta Plan is the Delta Independent Science Board, a 10-member board that provides oversight of the scientific research, monitoring, and assessment programs that support the adaptive management of the Delta. Collectively, these people and programs ensure we are developing policy and making decisions based on best available science.
Building on its commitment to science-informed decision-making, the Council recently initiated a Climate Change Vulnerability Assessment for the Delta. The assessment will evaluate climate change impacts on water supply, flood risks from increased sea level rise and higher inflows, and ecosystem changes, with particular attention to equity across communities and agricultural impacts. Notably, this is the first comprehensive assessment of the Delta as a whole interconnected system.
As part of the initial phase of the effort, the Council is reviewing and synthesizing scientific research in the Delta to identify and address science and policy gaps. The second phase will involve working with state, regional, and local entities to create a toolbox of climate adaptation strategies that would include information, tools (i.e. climate models), and available sources of funding.
As a policymaker, I value tools like replicable models and data visualization to inform decision-making. The Council is working closely with federal, state, and local agencies to compile and make these tools available in formats that Delta communities can use. The Council is also engaging community-based organizations throughout the assessment to help ensure that the people and communities most affected have opportunities to engage throughout this process.
Mitigating and adapting to climate change is an enormous undertaking that requires strong leadership and clear communication across all levels of government. Summits and workshops like the recent Climate Change Vulnerability and Adaption Summit help us align and prioritize resources. To truly achieve a climate-resilient California, however, we must continue the conversation, no matter how difficult or uncomfortable communication may be - much like those who work together on the International Space Station.
---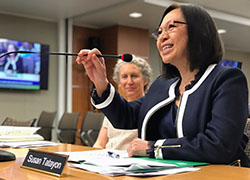 About the Author
Susan Tatayon is Chair of the Delta Stewardship Council and has more than 30 years of experience in water resources policy, planning, and management. Her monthly blog shares updates about the direction of the Council, progress toward implementing the Delta Plan, and achieving the coequal goals of water supply reliability and restoring the Delta's ecosystem.