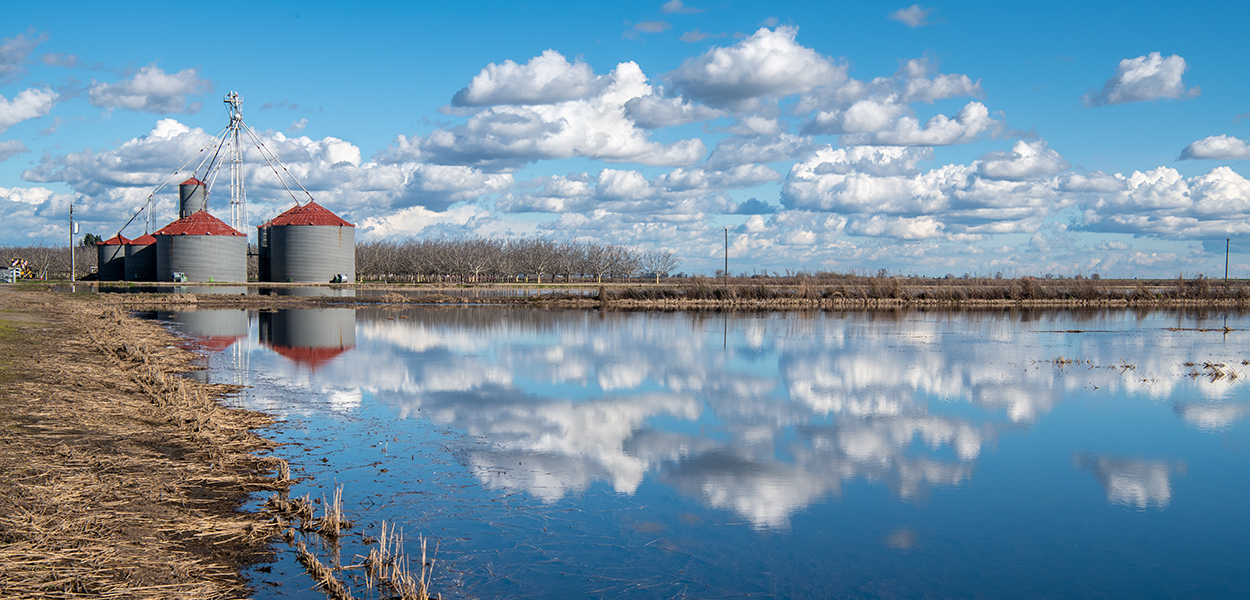 Delta Adapts: Assessing Climate Change Vulnerabilities
February 24, 2021
By Assistant Planning Director Harriet Lai Ross
This blog is part two in a series of blogs on the Delta Adapts Initiative. Read part one here.
As Executive Officer Jessica R. Pearson identified in her December blog on the Delta Adapts initiative, "social vulnerability means that a person, household, or community has a heightened sensitivity to the climate hazards and/or a decreased ability to adapt to those hazards." With an eye toward social vulnerability and environmental justice along with the coequal goals in mind, we launched our Delta Adapts climate change resilience initiative in 2018. A public review draft of Phase 1 of the initiative – a Vulnerability Assessment – was released in January of this year.
The findings of this assessment, coupled with the forthcoming Adaptation Strategy, will inform our work, prioritize actions and investments, provide climate information for local governments, and create a framework for future work both within and beyond our agency. We hope to use the knowledge that we have gathered to continue to work with our local, state, and federal partners, Sacramento-San Joaquin Delta stakeholders, and decision makers to evaluate the adaptation strategies and prioritize actions.
This initiative supports the coequal goals of a reliable statewide water supply and a resilient Delta ecosystem – expanding on them to include resilience goals for society, equity, and a collaborative governing system that will incorporate natural and green infrastructure and overcome programmatic and legal barriers. The Vulnerability Assessment evaluates several climate hazards and stressors – including air temperature, precipitation, sea level rise, flooding, wildfire, drought, and extreme heat. As Pearson wrote in the December blog, "flood risk is one of the most pressing of the threats to the Delta" – as such, we have put a particular emphasis on understanding the extent and impact of this hazard.
Flooding will impact the Delta greatly. With current protections, it is anticipated that 10 percent of the population, almost 43,000 residents in highly socially vulnerable areas, one-third of the Delta's land, 148,000 acres of agriculture, and nearly $10 billion in assets would be exposed to flooding by levee overtopping during an event with a one percent annual chance of occurrence in 2050.
As challenging as these figures may seem – they represent where we are and provide us with the understanding necessary to figure out how to adapt. With collaboration and commitment, we can work together on adaptation to ensure equitable resilience in the face of climate change.
Please submit your feedback on the Vulnerability Assessment to climatechange@deltacouncil.ca.gov by March 16, and register to join us on February 25 or March 1 to share your thoughts as we begin the second phase of the Delta Adapts initiative: preparing an Adaptation Strategy. Each meeting will begin with a brief presentation to provide an overview of the initiative's progress to date, followed by an opportunity for public comment on the scope of the Adaptation Strategy.
---
About the Author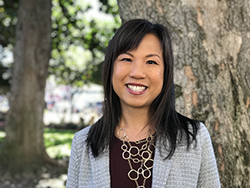 Assistant Planning Director Harriet Lai Ross oversees Delta Plan development, implementation, and policy to ensure the long-term resilience of the region. Prior to her position at the Delta Stewardship Council, Harriet led the Community Planning Program for Environmental Science Associates. She has a Master of Arts in urban planning from the University of California, Los Angeles; a Bachelor of Science in environmental studies from the University of California, Santa Barbara; and a Bachelor of Arts in geography from the University of California, Santa Barbara. She is experienced in translating best available science into effective policy; natural resource and land use planning; and preparing, updating, and implementing large, multi-disciplinary plans at both local and state levels. Harriet enjoys traveling, hiking, and watching her boys' soccer competitions.