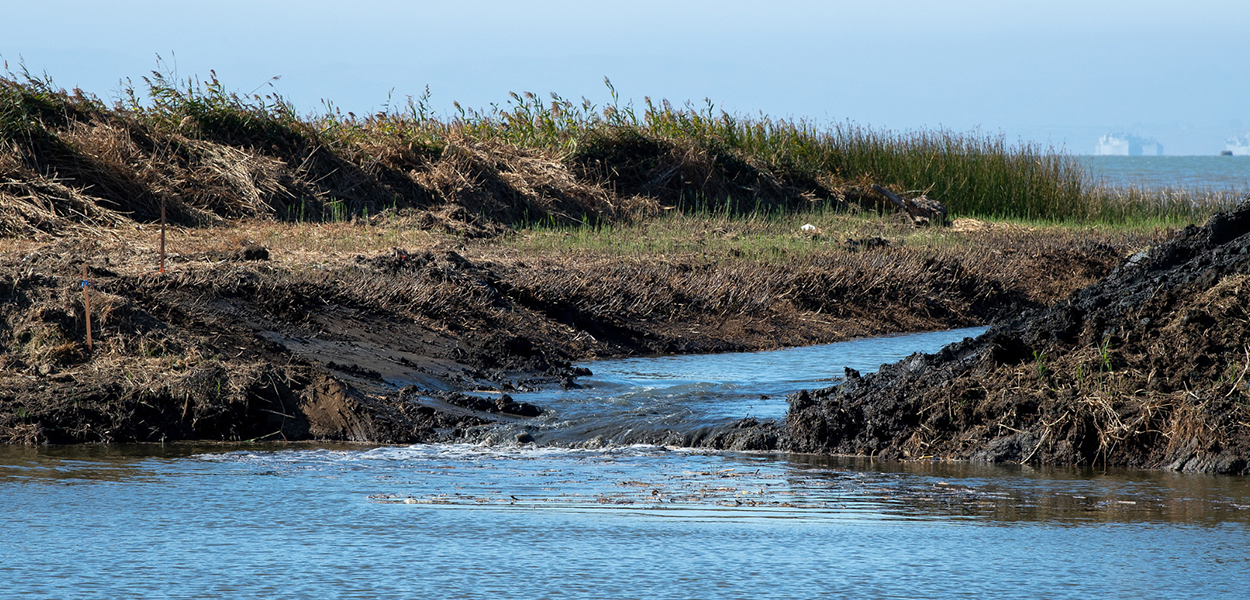 Ecosystem-Based Management – A Critical Tool for Achieving the Coequal Goals
February 26, 2020
By Susan Tatayon
The Sacramento-San Joaquin Delta is the most valuable estuary and wetland ecosystem on the west coast of North and South America. It is also a highly engineered and managed system, one that demands creative approaches to restore its declining freshwater environment while continuing to serve as the hub of California's water supply. When combined with strong governance and best available science, ecosystem-based management – a holistic approach that considers the full array of interactions within a system – holds tremendous potential for both restoring the Delta and improving the reliability of statewide water deliveries.
There has been a flurry of recent activity across state and local agencies, non-governmental organizations, and others around the value of ecosystem-based management. Last December, the Public Policy Institute of California (PPIC) released a report calling for California water managers to adopt ecosystem-based principles and practices wherever possible. In its report, the PPIC writes that successful ecosystem-based management programs require robust, collaborative planning and governance processes. Although there is still work to be done to build these processes, several critical elements for success already exist or are beginning to take shape.
One established forum for furthering ecosystem-based management is the Delta Plan Interagency Implementation Committee (DPIIC), an 18-member group of state, federal, and regional agency leaders who are integral to carrying out the Delta Plan. The Delta Reform Act of 2009 charges the Delta Stewardship Council with overseeing the DPIIC, whose meetings are an opportunity to better align current and future ecosystem-based management plans, programs, and actions affecting the Delta. Ecosystem-based management will be the focus of the DPIIC's next meeting on March 2, and I encourage folks to join us in person or listen in via a live audio feed.
Last fall, the Council released a preliminary draft amendment to the Delta Plan outlining an approach to protect, restore, and enhance the Delta's declining ecosystem. Mirroring core recommendations of PPIC's report, the amendment proposes strategies to maximize the benefits of Delta restoration projects, including strong scientific support, a focus on restoring broad ecosystem function rather than managing for a single species or outcome, and performance measurement. It also recognizes the need for coordination across entities and calls for launching the right projects, in the right places, at the right time to maximize public investment. Council staff are now reviewing feedback from a 60-day public comment period and will update the Council on the status of the amendment in the coming weeks.
The Council's Delta Science Program also works with the broader San Francisco Bay and Delta science community to align and execute research and monitoring efforts that support the Delta's complex information needs with best available science. Guided by the "One Delta, One Science" vision and organized into specific actions in the Delta Science Plan, this scientific support is essential for informed decision-making.
Additional opportunities to advance ecosystem-based management include the Governor's forthcoming Water Resilience Portfolio and initiatives like California Natural Resources Secretary Wade Crowfoot's recently-convened roundtables aimed at identifying ways to reduce permitting timelines for much-needed restoration projects, or what he calls cutting the "green tape."
Collectively, these actions reflect an important departure from the status quo and a move toward more comprehensive management actions. Moving ecosystem-based management forward more quickly and deliberately is a challenge natural resource managers must take on if we are to sustain our ecosystems and water delivery systems in the face of climate change. The alternative of continuing with species-by-species management cannot keep pace with the onslaught of ecological stressors facing the Delta and will put California far short of achieving the Delta Reform Act's coequal goals.
---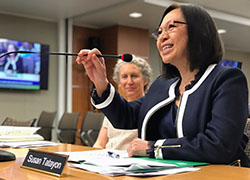 About the Author
Susan Tatayon is Chair of the Delta Stewardship Council and has more than 30 years of experience in water resources policy, planning, and management. Her monthly blog shares updates about the direction of the Council, progress toward implementing the Delta Plan, and achieving the coequal goals of water supply reliability and restoring the Delta's ecosystem.